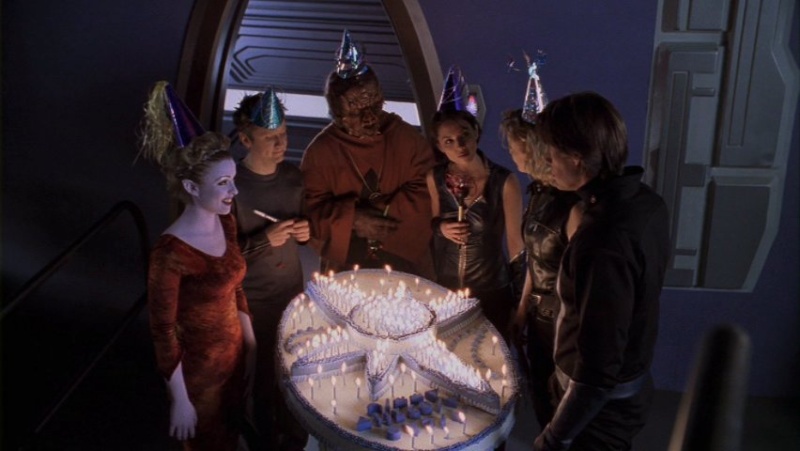 SINOPSE EM PORTUGUÊS:
https://kevinsorbo.forumeiros.com/t305-a-saga-i-21-it-makes-a-lovely-light
CAPS/ CAPTURAS:http://www.andromeda-web.com/caps/121/

[b]Episode Synopsis
Synopsis from AndromedaTV
http://www.andromeda-web.com/episodes/121/synopsis/
Última edição por mara em Sab Jan 21, 2012 2:28 pm, editado 1 vez(es)

_________________
No one should never give up, ever! Do what makes you happy, what you are passionate about!



Número de Mensagens

: 19302


Location

: São Paulo, Brasil


Data de inscrição :

02/11/2007



Very interesting episode ... its alert message about the danger of drugs was a great idea! ...
Lisa's playing was wonderful - she's really great.
And another intersting point was the Dylan's birthday cake: many candles - more than 340 ...; and "Happy Birthday, Dylan" message in Vedran language.


_________________
"Não é assim que as pessoas que se amam fazem ?"(Dylan Hunt)



Número de Mensagens

: 4767


Idade

: 59


Location

: Minas Gerais - Brasil


Data de inscrição :

22/11/2007




---
Permissão deste fórum:
Você
não pode
responder aos tópicos neste fórum